Last week we had a Campus Party in São Paulo, where I camped every day. The lectures were very good this year and while there I was able to get to know one of the heroes of my childhood: the Beakman! I also met a lot of other cool people including many longtime virtual friends. This edition of Campus Party also brought together the useful and the pleasant: the Immigrants Exhibition Centre, where the event took place, is less than five minutes from the Botanical Garden of São Paulo.
The garden is open from Tuesday to Sunday and admission is very cheap, only five reais. Near the entrance there is a restaurant (which is very good) and shortly after that begins the garden itself. Once you have set off, it is impossible not to see the Slaty-breasted Wood-Rails that are walking on the lawn. They have become very accustomed to people and you can get quite close to them.
The ponds are filled with water lilies, the beautiful aquatic plant that illustrates the cover of this post. The variety of dragonflies is also impressive. Swimming here and there you will find Common Gallinule and pairs of Brazilian Teals and in the surrounding trees, Rufous-bellied Thrushes, Maroon-bellied Parakeets, Boat-billed Flycatchers and Great Kiskadees, many, many Great Kiskadees! Even a pair of Green-billed toucans showed up.
After the garden there is a small trail in the woods on which you walk all the way on a wooden path. It is a pity that when it rains this trail is closed to visitors, and while it rained a lot for the week I spent in São Paulo, I did manage to find the trail open on two occasions. There were lots of Ruby-crowned Tanagers, Golden-crowned Warblers, Rufous-capped Spinetails and White-spotted Woodpeckers. If you manage to stay silent the Rusty-margined guans also appear. However, it is the howler monkeys who draw the most attention with their frightening noise.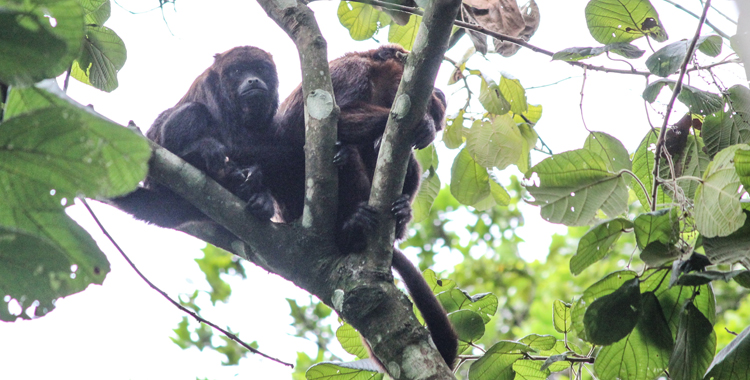 I was delighted with my visit. The place is much better maintained than I had expected and is very secure. The Botanical Garden is a great place to go to escape the turmoil of the metropolis and to relax a bit. On Saturday there were many people visiting, but during the week it is quieter and great for bird watching. I made a short list of the species observed but there are many species I missed. They say you can find the Bare-throated bellbird and the Red-ruffed Fruitcrow there. Maybe next time?